Kara Ntumy
A multi-talented Digital Product Manager passionate about the intersection of technology, business, and design.
I'm a multi-talented digital product manager who has demonstrated exceptional product management for leading financial and media companies. With eight years of experience in digital product I have built an excellent track record in owning a range of web and mobile applications, placing a focus on delivering optimal value and a great experience to the customer while successfully meeting business goals. I am a true "ideas" person, with an entrepreneurial mindset, and the primary aim of becoming a product visionary.
Current city:
London, UK
Current role:
Asst. Vice President, Digital Product Manager
Current company:
Barclays International
Years Experience in Leading Media & Financial Firms
Years Experience in Digital Product
Years Experience in Product Management
Expertise
AGILE PRODUCT MANAGEMENT (SCRUM)
STRATEGY & ROADMAP CREATION
UX DESIGN & INTERACTIVE PROTOTYPING
CODING (HTML & JAVASCRIPT)
EXPERIMENTATION (A/B TESTING)
DATA EXTRACTION & ANALYSIS
Experience
Asst. Vice President, Digital Product Manager, Barclays International (November 2017 - Present)

• Delivered six key API products for commercial payments unit, facilitating the bank's transition into the Open Banking era

• Coordinated stakeholders to formulate API go-to-market strategy, business bank integration strategy, and roadmap

• Collaborated with product and delivery teams to enhance UX for Card Not Present online transactions to improve fraud controls. Reduced fraud activity by 40%/month

Digital Product Manager, News UK (May 2015 - October 2017)

• Achieved four launches of key tablet apps: The Times & Sunday Times (Ireland edition) iOS & Android apps, and The Times ePaper iOS & Android apps

• Led development teams around integration of third party commenting platform on The Times website, worked with UX design team to improve commenting UI and UX

• Created analytics dashboards to drive delivery of features and enhancements. Increased MAU by 17% on iOS, 70% on Android

Digital Apps Analyst, HarperCollins Publishers UK (May 2012 - April 2015)

• Achieved three re-launches of key commercial websites: Harpercollins.co.uk, Collins.co.uk, and Tolkien.co.uk

• Led offshore development team, conducted usability testing sessions

• Created analytics dashboards to provide product managers with data-driven insights. Drove site load times up by ~50%
Entrepreneurial Experience
Co-founder & Head of Product, Gymigo (September 2015 - Present)

• Achieved one mobile app launch: Gymigo app

• Designed all UI for iOS app

• Hired and led development team, resulting in successful launch of the MVP on the Apple App Store
Education
London Metropolitan University (January 2010 – October 2011)
BSc INFORMATION SYSTEMS & TECHNOLOGY
United States International University (January 2007 – August 2009)
Certifications
CERTIFIED SCRUM PRODUCT OWNER
The role of a product owner within the Scrum Agile framework, product vision, and roadmap creation
ELEVATE PRODUCT MANAGEMENT
Product management skills, with a focus on compiling and communicating business cases
01 |

DISCOVER.
Competitor Analysis & Market Analysis

Feature Definition

Requirements Gathering
04 |

LAUNCH.
Go-to-Market Strategy

Post Launch Review

Post Launch Maintenance & Support
02 |

DESIGN.
Sketching

UX Design: Adobe CC Suite (Ps, Ai)

Interactive Prototyping: Invision, MarvelApp
05 |

MEASURE.
A/B Multivariate Testing

Usability Testing

Data Extraction
03 |

BUILD.
HTML & CSS

Javascript

SQL
06 |

ANALYSE.
Usage Analytics: Google Analytics, Adobe Analytics

Insight Driving

Strategic Product Thinking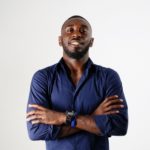 I have known Kara for a few years, and he has always been great to work with. Even though I am based in Italy, we've never had a problem with communication or working remotely. We have collaborated on various projects and he's always been on top of things, even after projects are delivered. He's a very reliable and resourceful person and I would recommend him to any company or team.
Francis Oduro
- Business Development Manager, Team IT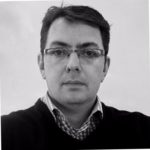 I worked with Kara at News UK, firstly as his teammate in the Digital Platforms Team for 1.5 years, and subsequently as his manager for one year. Kara became the subject matter expert of the digital products within his suite, pushing performance enhancements recommendations to development teams. I was particularly impressed with the work he did to influence product enhancements across The Times & Sunday Times digital applications. Kara is a talented, diligent, and ambitious individual – an absolute pleasure to work with, and surely an asset to any product team.
Harvey Shaw
- Head of Digital Operations, News UK